PERSONAL TRAINING
Can you recall the time that you were in the best shape of your life? Have you ever been in the best shape of your life? Regardless of where you're at in this moment with your fitness level - the single most important thing for you to do RIGHT NOW is to GET STARTED. Getting started back on that road to feeling strong mentally and physically is priceless. The fact that one can go from pain to healing to optimal performance through hard work and physical movement is what it's all about. Get a routine down so that you feel better on a daily basis. We help you get there.
you should know why you're doing the exercises that you're doing and where you should be feeling them
PERSONAL TRAINING COMES WITH UNLIMITED CLASS MEMBERSHIP
INITIAL ASSESSMENT: TRY OUT PERSONAL TRAINING $80
INTRO TO STUDIO: 1 PERSONAL TRAINING SESSION + 1 MONTH FREE MEMBERSHIP $150
Sports Rehab programming identifies your body's imbalances of tight and weak muscles that are inhibiting you from proper alignment and movement patterns.
Specializing in knee, lower back and shoulder injuries to rehabilitate the surrounding muscles of the injured joints along with synergistically improving functional full body movement patterns. Become pain free forever. This is not a quick fix, but a lifelong journey of mind and body. You will learn what you need to do for your body to keep it pain-free. Pilates, weights and any other modality in the studio are utilized to get your body to its best.
The cycle of injury and faulty movement patterns are what cause pain. Repetitive movements such as running or sitting all day can create tightness in the hip flexors, chest and knees. To combat this repetition, the body needs to release muscles (and tendons, ligaments) associated with that tightness and simultaneously strengthen the muscles that oppose those tight muscles (often glutes and hamstrings). Tightness and weakness are the cycle of injury. BK ROOTS trainers will help you figure out the root causes of your pain so that you can live a life of calm and strength. Get the support you need to be the strongest version of yourself.
Sports Performance Training takes you to the next level with your climbing, biking, running or athletic pursuits. Personal Training at BK ROOTS is based on ensuring that your body is moving in optimal movement patterns by correcting imbalances and restoring alignment.
Isolated movements are targeted to engage weaker muscles. Those weaker muscles are then combined with dynamic and functional movements so that all muscles are being utilized synergistically and efficiently - making you a stronger you. Just 1-2 intense training sessions per week will improve your athleticism and performance in the activit(y)ies that you love.
Stabilization, strength, balance, power, plyometrics, core work and isolated movements are used to improve your body's performance @ BK ROOTS.
With 10 years working in the fitness industry, Mindy regards health and fitness as a deep and personal journey towards self-growth at any age. Mindy is a Certified Holistic Nutrition Consultant and holds fitness certifications in NASM-CPT, CES, TRX and Pilates Academy Intl. She created and produced iPhone app Pregnant and FIT! Her workouts of choice are strength training, springboard and running.
Mindy is in love with the body's ability to heal itself through movement and food. Her expertise lay in sports rehab and holistic weight loss. Mindy uses exercise as a way to feel confident about everyday life challenges. Her passion for elevation of self is evident through her private sessions and in her classes. She constantly seeks work/life balance as a mom of two. Mindy co-owns BK Roots Fitness with her husband, Ash.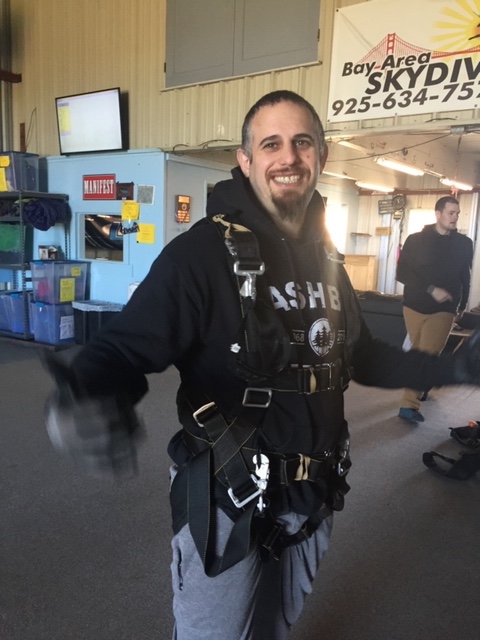 Isaac Ashley Berla has over 25 years of experience in Martial Arts and received his ranking from Grandmaster David James in Vee Arnis Ju-Jitsu. He is a certified Black Belt in Vee Arnis Ju-Jitsu. Ash holds personal training certifications in NASM-CPT, CES, PES, is certified in TRX, the World Kettle Bell Club, Olympic Weight Lifting and Cross Fit.
Ash has helped pro and semi-pro athletes go from injury to performance. Ash's in-depth knowledge of kinesiology manifests in his ability to heal the body. He specializes in shoulder, knee and ankle injuries. His energy is light and fun.